As I have written in my previous post, the family decided to spend Nanay's 78th birthday by the beach and the choice that sunny 2nd day of June was Ocean Bloom Boutique Resort in Purok 4, Manapa, Buenavista (Agusan del Norte) which is about 45 minutes from Butuan.
As promised in my earlier post, I will feature here some more photos I took from the resort as well as some more helpful information.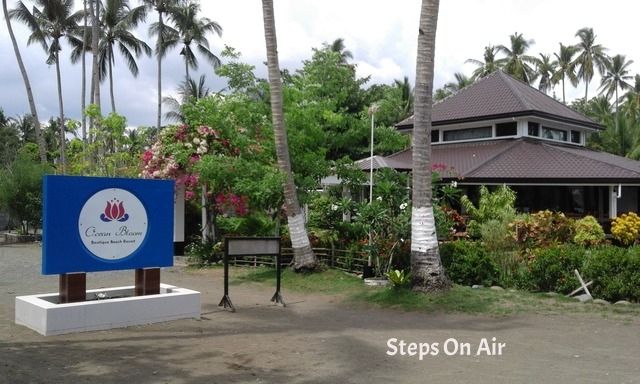 The main villa as seen above has available air conditioned rooms.
Should you prefer to stay near the beach area, there are Bamboo houses for rent which can accommodate up to 10 people. There are beds with mattresses inside. There is also a sink or washing area inside.

The shower area and rest room for the bamboo house is located just outside which is exclusive for your use.


Side view of the Santorini. This building faces the beach area and has several rooms for accommodation. The rooms are fully air conditioned with refrigerator and hot and cold shower. The rooms are either good for 3 or 4 persons. Note that there is rooftop area of the Santorini which can be rented for events 🙂


Front view of a room in the Santorini. I just realized I did not take a full photo of the front view of the building. It was really hot at that time and I was seeking some shade while taking the photos 🙂


The two photos above were taken while I was on the roof top area of the Santorini. The nipa cottages by the beach is good for 10 persons, cozy to use for a meal together with the family or your group of friends.


Topmost photo shows the Courtyard which accommodates up to 4 persons per room. Rooms with fan as well as with air condition are available in the courtyard. There are common restrooms and shower areas, one area for men (two restrooms, two showers) and for women (same number of restrooms, shower areas as with men).
My hubby and I hope to check out the place again perhaps in our coming anniversary 🙂
For more some more info and photos of the resort, you can check my earlier post. For room rates and other queries, you may contact their resort manager, LIGAYA with mobile number 0918-4490932.